QLD Sailing Team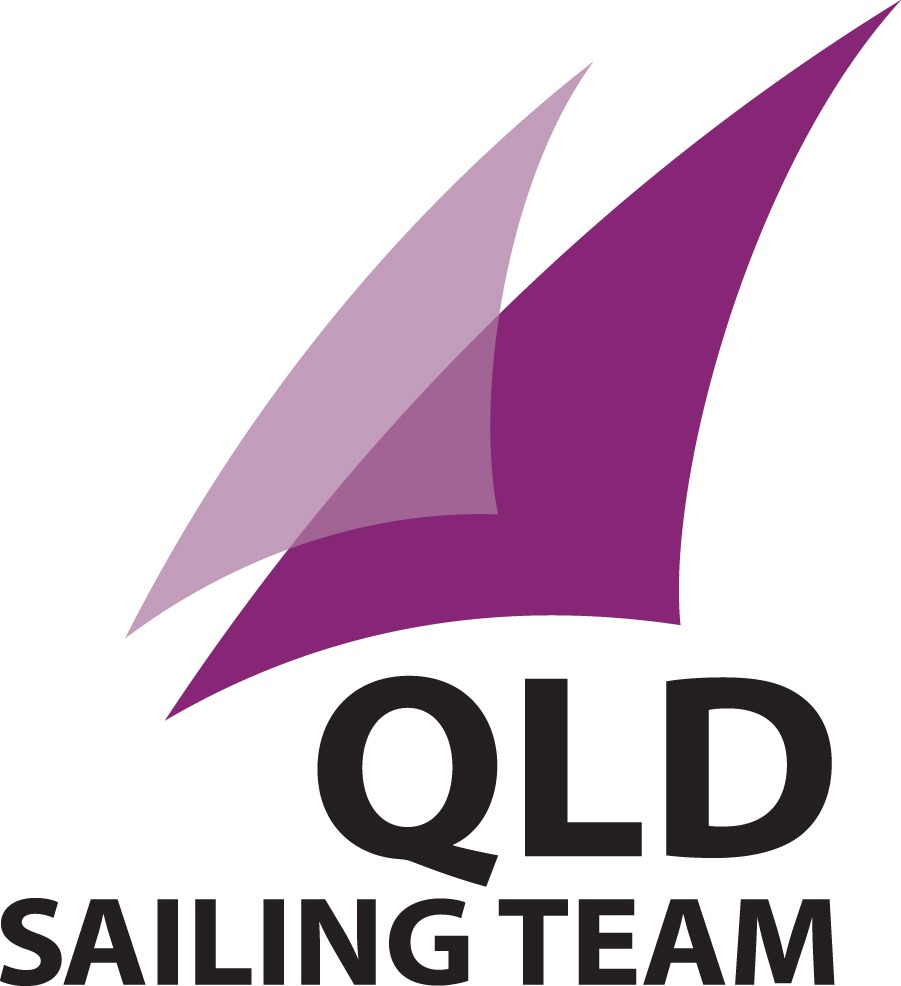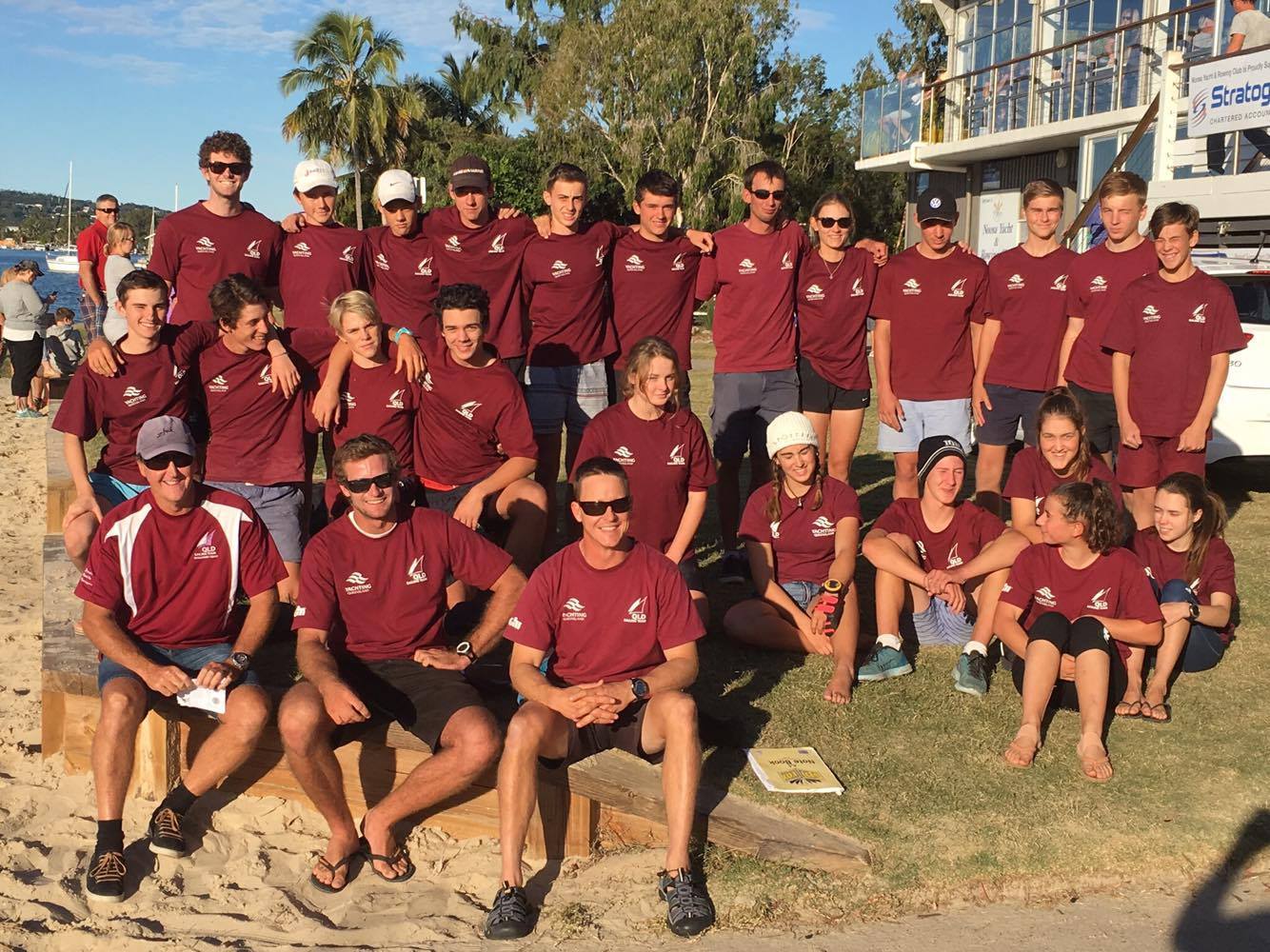 The Queensland Sailing Team (QST) is the State Development Program for sailing and is managed by Australian Sailing (AS).
The program aims to develop the skills of talented youth sailors to:
Succeed at interstate and national level competition.

Achieve selection to:

The Queensland Academy of Sport (QAS) Sailing Program

The Australian Youth Sailing Team at the World Youth Sailing Championships.
The QST is the first step in the Australian Sailing High Performance Pathway. A major objective of the QST is to develop athletes to progress into the QAS Sailing Program.
The Australian Sailing High Performance Pathway:
QST

State Development Squad

QAS

State High Performance Squad

ASS

Australian Sailing Squad

AST

Australian Sailing Team
Several QST sailors have progressed beyond to the QAS and Asutralian Sailing Team / Squad in recent years:
| | | | |
| --- | --- | --- | --- |
| Sailor | Team | Class | Comments |
| Jake Lilley | QAS, AST | Finn | 8th Rio Olympics |
| | | | 2017 Artemis AC Campaign |
| Ashley Stoddart | QAS, AST | Laser Radial | 9th Rio Olympics |
| Jared West | AST Coach | Laser Radial | Rio Olympics |
| | | | Aust Womens' Laser Radial Squad |
| Joel Turner | QAS, ASS | 49er | 2017 49er Australian Champion |
| Jo Stirling | QAS, ASS | RS:X | 2016 RS:X World Ranking 13 |
| Mitch Kennedy | QAS, ASS | Laser | 2017 3rd Australian Laser Champs |
| Lewis Brake | QAS | Finn | Recent transfer from 49er to Finn |
| Mara Stransky | QAS | Laser Radial | Aust Womens' Laser Radial Squad |
| Annie Eastgate | QAS | Laser Radial | Aust Womens' Laser Radial Squad |
QST Coaching
Athletes in the QST receive coaching of a high professional standard from State Performance Coaches. Coaches are selected from a range of criteria based on their own sailing results, coaching experience, coaching results and knowledge of the QST classes.
QST coaches work in conjunction with and under the mentorship of the Queensland High Performance Coach. Current Australian Squad sailors also bring high performance knowledge from their own campaigns and training.
QST Coaches for 2017/2018 program are:
| | |
| --- | --- |
| Coach | Class |
| Danny Fuller | Laser |
| Mitch Kennedy | Laser. Current ASS Laser Sailor. |
| Robbie Lea | Double Hander Coach |
| Brady Lowe | Laser, Nacra 15 |
| Joel Turner | 29er. Current ASS 49er sailor. |
Note: In the event of a coach being unavailable a coach of a similar standard will be used.
Sports Science and Sports Medicine
Sports Science and Sports Medicine (SSSM) are integrated into the QST Program. Athletes receive several presentations throughout the program from QAS providers in the fields of Sport Psychology and Nutrition. These sessions are aimed at improving athletes training and racing performance.
Fitness sessions and fitness testing will be included in the training blocks and delivered by a qualified Fitness Instructor. All fitness activities are designed to enhance athlete performance while sailing. Injury prevention will also be included as part of the sessions.
Sailing and Fitness Training
Athletes selected in the 2017/18 QST will be expected to provide a sailing and fitness training log on a monthly basis to ensure they are progressing in between QST camps. QST Coaches will assist athletes with the design and following of these programs.
QST 2017/2018 Calendar
The minimum contact days for all classes will be 21 days of training and 21 days of regatta support. The 2017/18 program will commence in April 2017 and go into recess in Mid January 2018.
Indicative dates, with suggested venues, for training and regatta support in the QST 2017/18 program are as follows:
19th to 20th May QST Induction RQYS Brisbane
26th to 30th June Pre Youth Week Training RQYS Brisbane
1st to 4th July Youth Week RQYS Brisbane
5th to 6th August Live-In Camp NYRC Noosa
19th to 21st Sept Qld Youth Camp KBSC Yeppoon
21st to 23rd Qld Youth Championships KBSC Yeppoon
30th Sept to 2nd Oct NSW Youth State Titles NSW TBC
28th to 29th Oct Training Camp SYC Southport
18th to 19th Nov Training Camp RQYS Brisbane
18th to 22st Dec Pre-Nats Training Block RQYS Brisbane

Late Dec/Early Jan Class Nationals RQYS Brisbane

Early January Youth Nationals RQYS Brisbane
Accommodation and supervision outside of the actual training and racing sessions will not be provided at camps or regattas except where the training is described as live-in.
Selection Process
Selection to the 2017/2018 QST is via application with applicable dates as follows:
1st March QST Applications open.

31st March Applications close.
8th to 9th April QST Try Out Weekend RQYS
14th April QST Invitations sent out to sailors (except N15).

21st April Sailors' invitation response (accept or decline) due.

19th to 20th May Compulsory QST Induction Weekend.
The Try Out Weekend will only be applicable to those not already in the 2016-17 QST, or those who have recently changed class and/or pairings in a class.
The QST selection panel will select athletes using the following criteria:
Boat Standard
This is not related to the cost or age of the boat. Coaches will be assessing the standard of boat maintenance, functionality of boat controls, etc.
Boat Handling
How the athlete handles and maneuvers their boat in on-water drills and training.
Tactics and Strategy
An athletes' demonstrated ability to utilize tactics and strategy while training and racing.
Boat Speed
The ability of an athlete to sail their boat fast in a variety of conditions.
Fitness
All athletes will undergo a general fitness test. Attitude towards fitness training is very important.
Behaviour
A variety of behaviours will be assessed by the coaches – interacting with other sailors, interacting with coaches, willingness to learn, attitude in the classroom, attitude in a training environment…
APPLICATIONS
The QST program will be supporting the following Youth Pathway classes in 2017/18:
Laser 4.7

Laser Radial

29er

Nacra 15
All sailors in these classes are encouraged to apply to the 2017/18 QST. All applicants in double handed classes need to provide details of both the skipper and the crew.
Sailors from Non-World Sailing Youth Pathway Classes are also encouraged to apply, however they will be expected to commit to sailing a World Sailing Youth Pathway Class for the duration of the 2017/18 QST.
Invitations for Nacra 15 sailors will only be made after the Nacra 15 Australian Youth Championships being held from 14-17 April. Nacra 15 sailors selected will be required to attend the Induction Weekend on the 19th and 20th of May.
Advertising a class for selection does not guarantee that a squad will be selected in that class. AS reserve the right not to select a squad. This decision will be made by management, upon advice from program coaches, and is not an opportunity for an appeal.
Athletes must sign the QST Athlete Agreement (inc. Parent Agreement and Code of Conduct) before commencing in the program.
Payment
A contribution of $1000 per athlete (inc. GST) is required for all classes to assist in covering the costs of providing coaching at the selected events and training. Full payment is required by 21st April 2017.
AS provides the remaining funding for this coaching and development program. Athlete related expenses for training and regatta attendance are the athlete's sole responsibility.
Contact
Danny Fuller QST Coach full128@iinet.net.au